Was going to movie theaters every weekend your favorite pastime?
Yes?

Then just like us, you must be missing the theaters!

Well.. 2020 was a year like no other! It completely turned our lives upside down and the things that were once absolutely normal or part of our lifestyle, seem like a nightmare! We all have shifted our work stations and gyms to our homes!

So why should movie theaters be left behind?

Confused?

Just hear us out.. You do have a TV at home, right? Then what if we told you that you can enjoy a theater-like watching experience from the comfort of your homes? With the rise of OTT platforms, there is actually no dearth of content that you can watch! From new releases to timeless classics, there is always something that you can watch!

And if you truly want to enjoy the cinematic world of Loki or want to feel the beats of bandish bandits then you need to invest in home theatres!

You TV speakers are great, but they cannot provide you with the perfect audio that your favorite movies deserve!

If you are thinking of buying a home theater, then we have curated the following list of some of the best home theater systems! And don't you worry! They do not cost a bomb! Have a look: 

boAt Avante Bar 1700D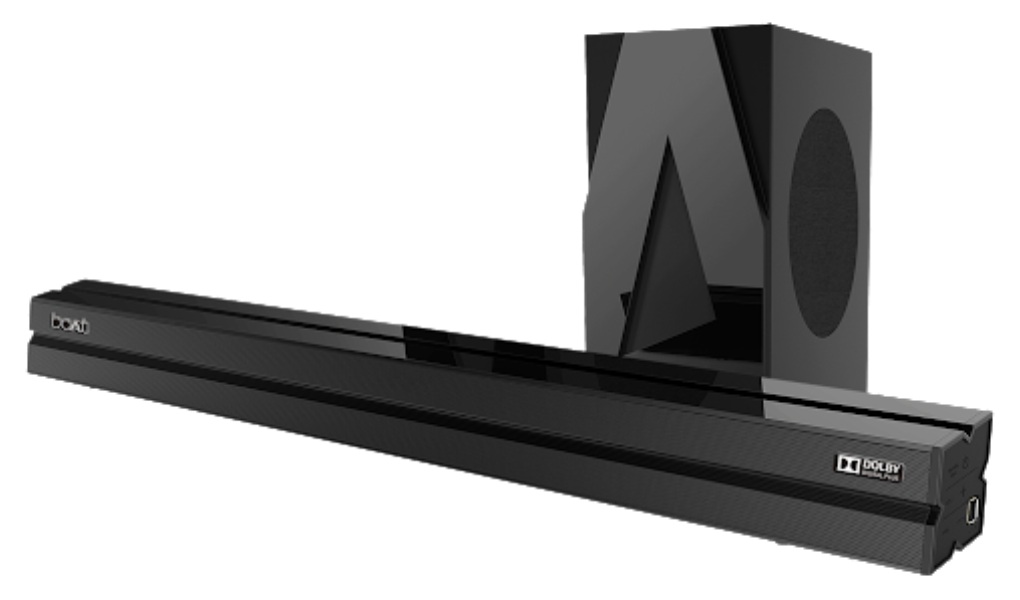 Don't just watch your favorite movies but feel like you are living in them with this 2.1 channel home theater. It delivers cinematic and dramatic sound which does justice to every tone, dialogue and rhythm! The 2.1 
JBL Bar Studio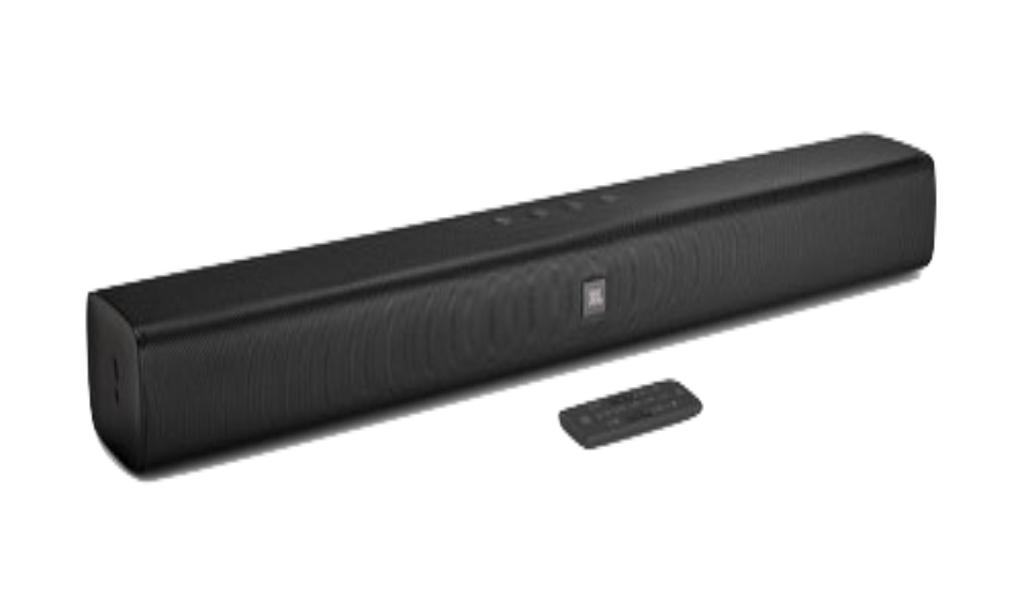 Enjoy stellar sound at home with this all-in-one home theater! It's slim, easy to set-up and houses many interesting features that will take your home entertainment to another level! It delivers JBL's signature surround sound that is immersive, loud and clear! The built-in dual bass port design adds the required definition to  your movies, music and games! You can connect it wirelessly to your mobile over bluetooth and stream directly from your mobile! This bluetooth home theater also supports HDMI arc.You can even use your TV remote to control this soundbar as it is designed to work flawlessly with many of the new-age TVs.
Sony HT-S20R Dolby Digital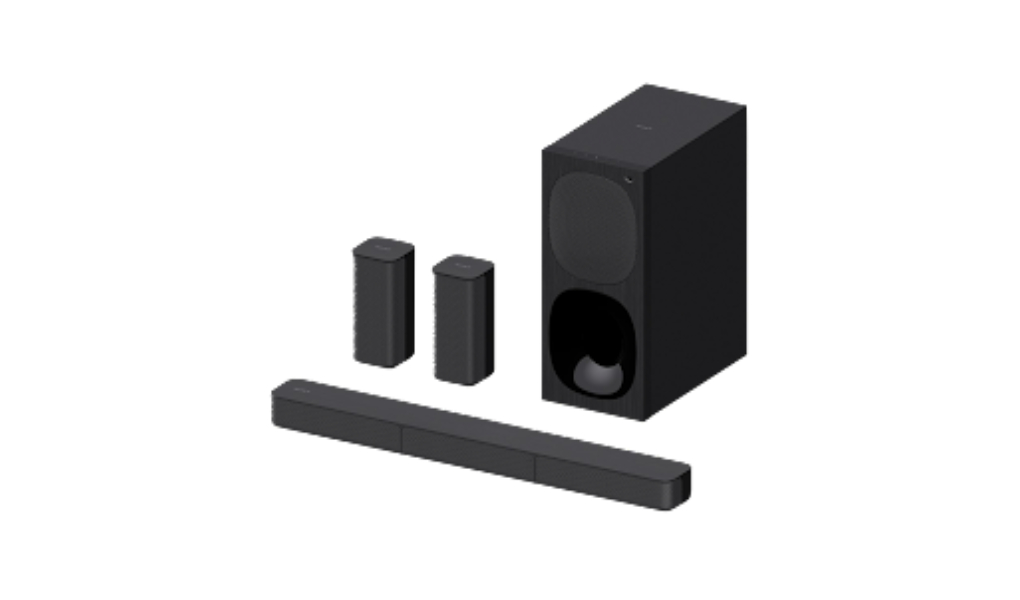 Enjoy a highly immersive watching experience with this one of the best home theater systems! With 5.1 Channels or real Surround SOund, you get to experience theatre-like watching from the comfort of your home. The soundbar, subwoofer and the rear speakers fill your room up with authentic sound and the 400W output and Dolby Digital technology elevate your movie watching experience. You can even choose to customize your sound settings as per your preference as it has got a button for every sound. You can pick from Auto, Cinema, Music, Standard, Night and so on and fine tune your viewing experience. This 5.1 home theater supports multiple connectivity modes like HDMI arc, Optical input, Analogue input and bluetooth! 

Sony SA-D40 C E12 4.1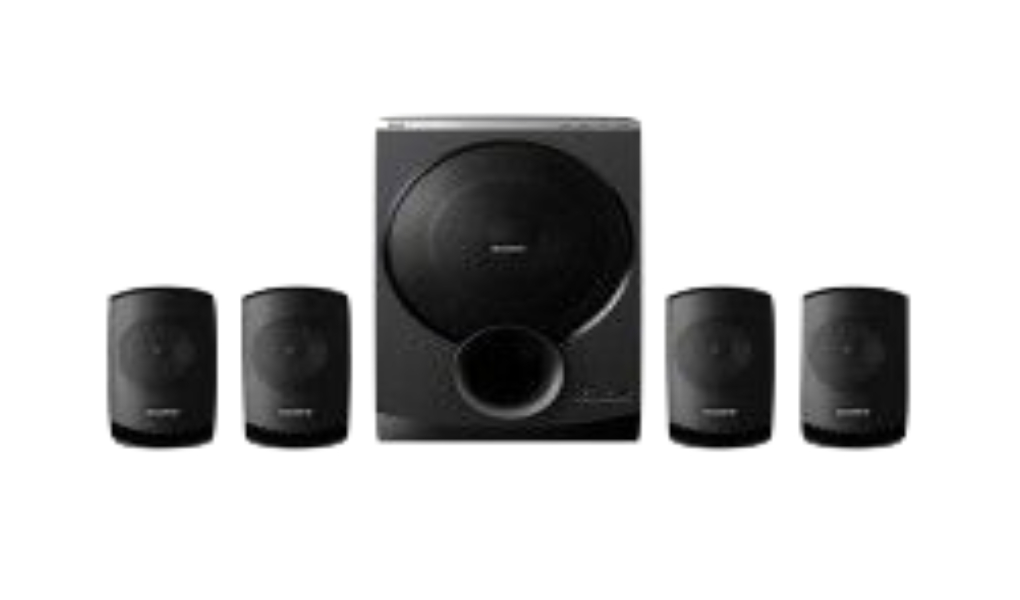 Here comes another star from the Sony universe. The stylish gloss finish of the speakers make them a perfect fit for your living room! These 4.1 Ch multimedia speakers deliver powerful sound which makes you enjoy your favorite music and movies even more! The big subwoofer box provides a wider sound effect to the speakers which means more bass and loud sound. The stylish and strong body of the multimedia speakers supports bluetooth connectivity as well as you can establish a wired connection over USB or audio inputs! This gives you the freedom to stream wireless hassle-free music or establish a steady wired connection. It comes with a remote control which ensures that you are in charge of your listening experience.

Philips MMS8085B 2.1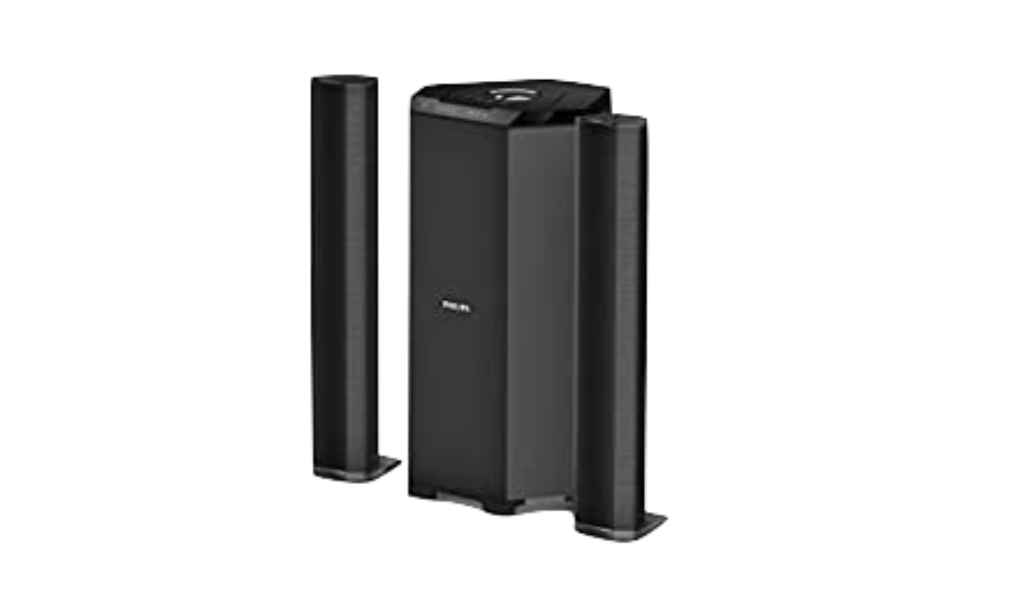 They are versatile and stylish and know how to deliver impactful sound! The 2.1 channels are perfect for movies and music! The speaker top comes with a control panel which you can access to adjust volume and power. You can connect it to your device over USB, Audio-in, 2RCA to 2RCA cable or even bluetooth! It also supports a port for SD card

channel surround sound when powered by the Dolby Digital technology, it sounds absolutely phenomenal. It fills your room and makes you hit the dance floor whenever you hear your favorite song! The wired subwoofer pumps out sensational audio which will blow your minds! The 120W boAt signature sound is nothing but a treat from your ears!
You can even select and customize your listening experience by choosing from multiple EQ modes like movies, news, music and so on!
It supports multiple modes of wired connectivity options like USB, AUX, Optical and so on. You can even connect your device of choice over bluetooth! 
The stylish and sophisticated looks of the soundbar enhance the overall vibe of a modern home! 
So what are you still waiting for? Go, order one for you right now! However, the home theater price can vary anywhere between 5k to 50k, all of the above ones will fall in your budget! Happy watching! 
Also Read: Choosing The Router: What Are The Features To Watch?